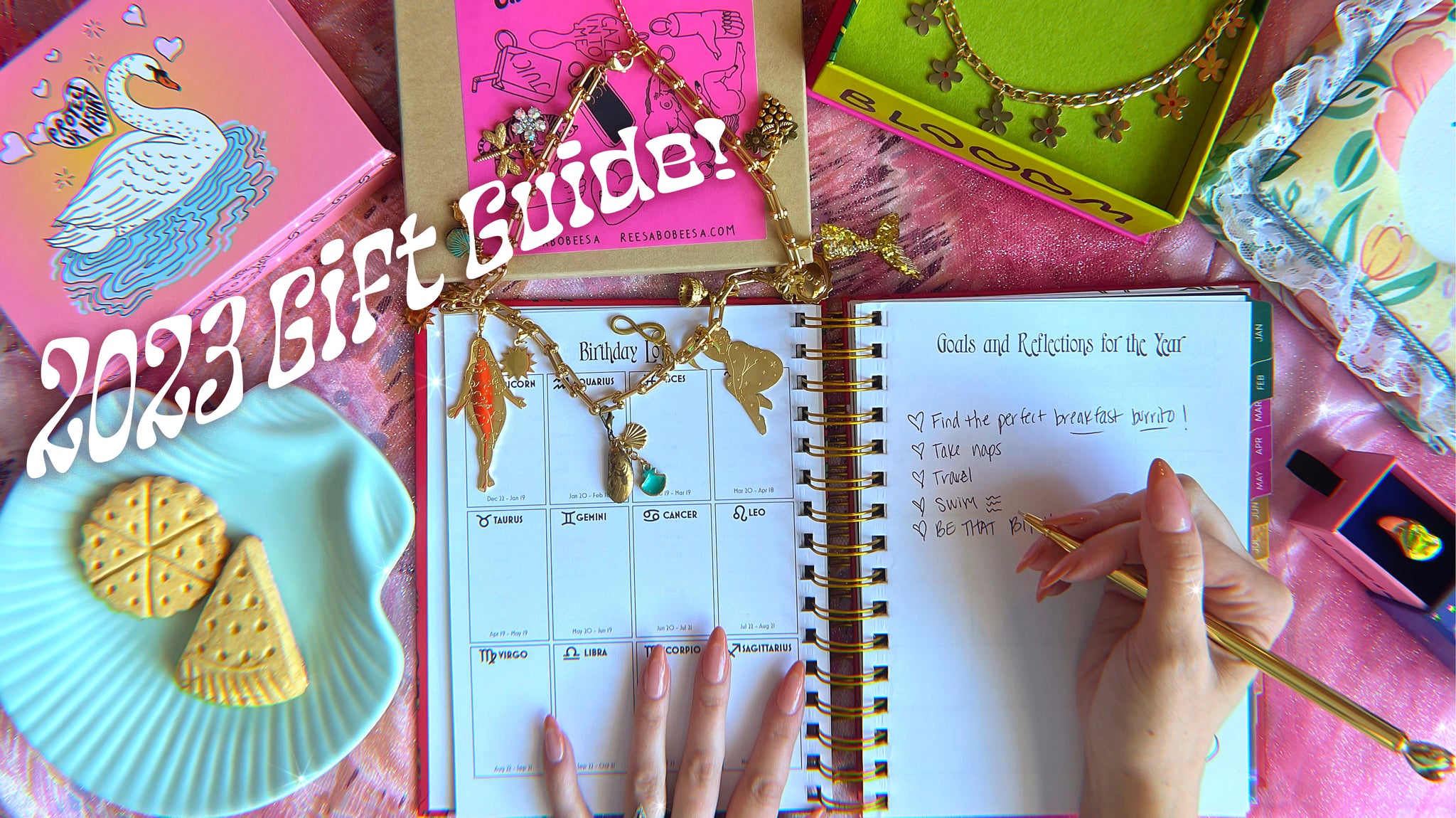 While I personally think absolutely everything in my shop makes for GREAT AMAZING and very thoughtful gifts, these are my extra special picks for the 2023 season:
🌝 2024 Planner & Cycle Trackers: If you know a virgo, a capricorn, or someone who always talks about their "moon cycle" then I have just the thing! Snag one of the 2024 Planners with glitter blood stickers, mood stickers and so much art. This gift is a wow! The presentation is flawless.
🛏️ Change Positions Woven Blanket: This is for yourself I think...for cozying up by the fire with a cup of tea *see below* and resting up. You've done enough! (don't forget to stretch)
🐚 Seashell Mug & Saucer Set: This just goes so well with the blanket. Fill it with tea! Or, if you're shopping for someone you really like, and only someone you reeeeally like I recommend the set of three! They would enjoy that I think. The mugs look amazing stacked and the trays are amazing for snacks, jewelry, soap, candles etc...this is a collector's item and it will never be made again.
🧺 Picnic Puzzle: Personally I love to force my family to do a puzzle with me every holiday season. It helps us bond over a shared frustration instead of being frustrated at each other. So this is a gift for everyone.
👙 Splash Ceramic Trinket Tray: I feel this needs no further explanation. It's my best work...silly, useful, adorable, whimsical...a perfect object. Guaranteed to delight and surprise and confuse your loved one endlessly.
❤️ Maiden Mother Crone BIG Locket: Write a little note and chop off a lock of your hair and arrange them inside this locket for your lover.
Stocking stuffers!
I have lots and lots of little things under $25 that are perfect for STUFFING. Stuff away: